Nee Soon GRCs attended the Joy of Reading Presentation Ceremony on October 2, 2022. They gave books funded by the Masonic Charitable Fund (MCF) and matched by PA's Division Matching Fund to lower primary school students from Nee Soon.
This occasion marks a significant turning point in a month-long campaign to encourage reading among our kids. Volunteers were also given coaching by Dr. Chitra, a former English professor at NUS, in order to scale this.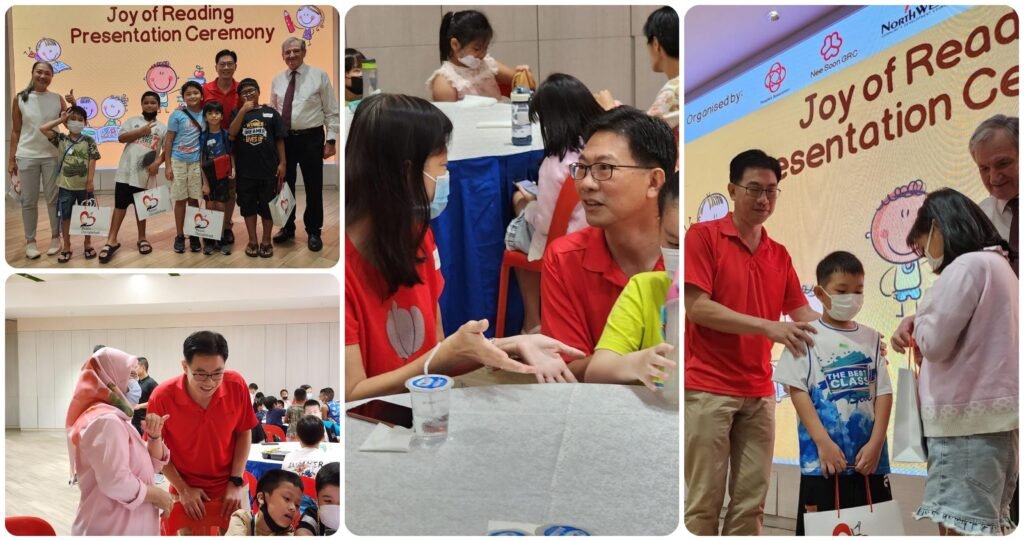 They interacted with the children and got to know Muhammad Idlan, Nurul Ariqah, Avery, and Aiden from Nee Soon Link as well as others from our GRC. They were overjoyed to witness the kids' joy upon receiving the gift books. Meet Samantha, a young girl who showed me an eBook from the National Library that she had begun reading, and they were equally impressed.
The Masonic Charitable Fund, Mr. Michael Gray, Dr. Brian Shegar, Dr. Chitra, volunteer teachers, and Nee Soon PA team are all thanked by Nee Soon GRC for their generosity.
Students will develop good reading habits thanks to this program, and Nee Soon GRC hopes we can keep up the enthusiasm!