Singapore, 22 April 2021 – The Masonic Charitable Fund (MCF) donated S$200,000 to the Singapore University of Social Sciences (SUSS) to establish two S$100,000 study awards funds, the MCF – Baey Lian Peck Study Grants Fund and the MCF-R. Rawlings Horsburgh Lodge Study Grants Fund.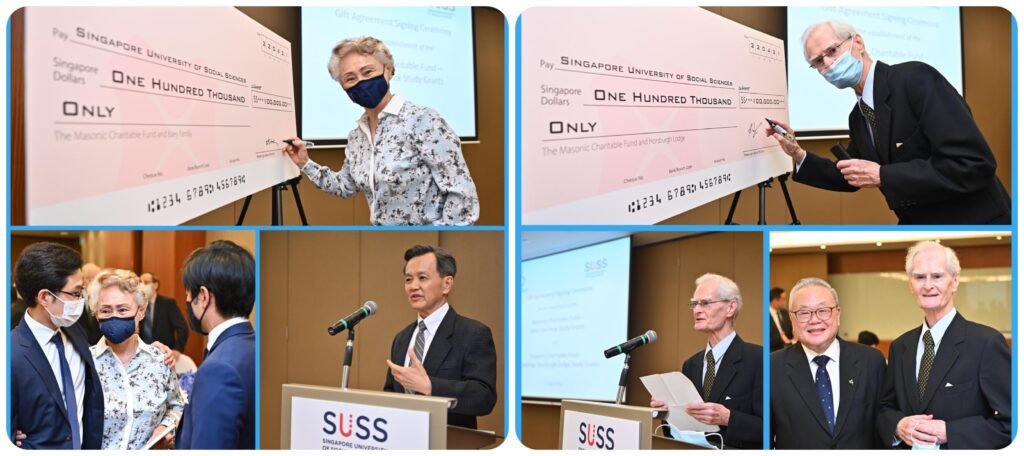 The study funds are intended to empower and support financially disadvantaged full- and part-time SUSS undergraduate students. The two funds were founded by MCF in collaboration with the family of the late Dr. Baey Lian Peck, a senior freemason and public service stalwart who led multiple statutory boards, and Horsburgh Lodge, a Masonic Lodge in Singapore since 1957.
SUSS signed Gift Agreements with MCF, the Baey family, and Horsburgh Lodge to commemorate the founding of these study grants funds. It was signed by SUSS President Professor Cheong Hee Kiat, MCF Chairman Dr. Brian Shegar, Mr. Henry Baey, son of the late Baey Lian Peck, and Horsburgh Lodge Representative Mr. Robin Rawlings.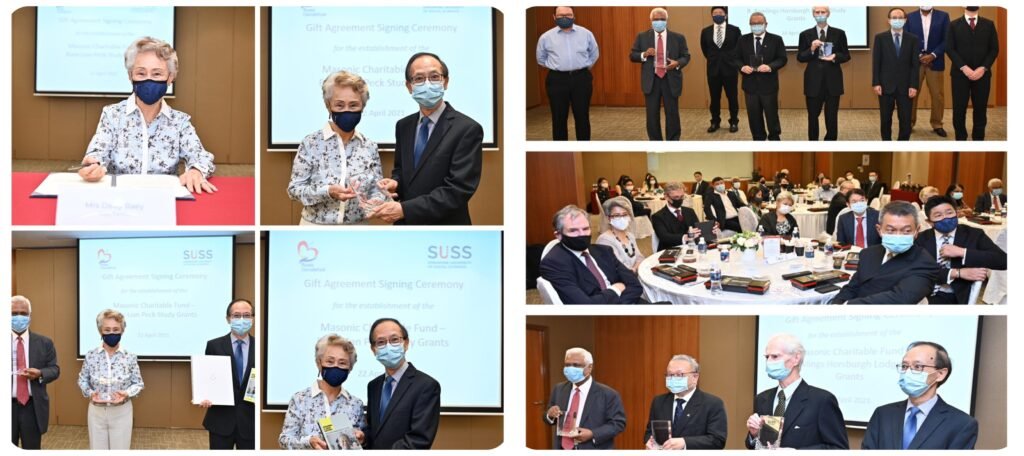 Professor Cheong, who received the cheques on behalf of SUSS, said, "SUSS believes that education is an important social leveller, and should be made appropriately available to everyone regardless of their age, qualification, or financial background. MCF's donation will enable more students who require financial assistance to have access to quality education and realise their full potential to build a better future. We hope this will create a positive ripple effect when they graduate and give back to the community in future."
Dr. Shegar said, "Freemasonry was introduced to Singapore in 1845. Sir Stamford Raffles was himself a Freemason. Charity is a cornerstone of Freemasonry and actively practiced by Masonic lodges. In 2019, the MCF was established as an educational charity to provide financial assistance to disadvantaged students studying in local universities, polytechnics, colleges of fine arts and ITE. We are delighted to establish the two funds to assist students enrolled with SUSS."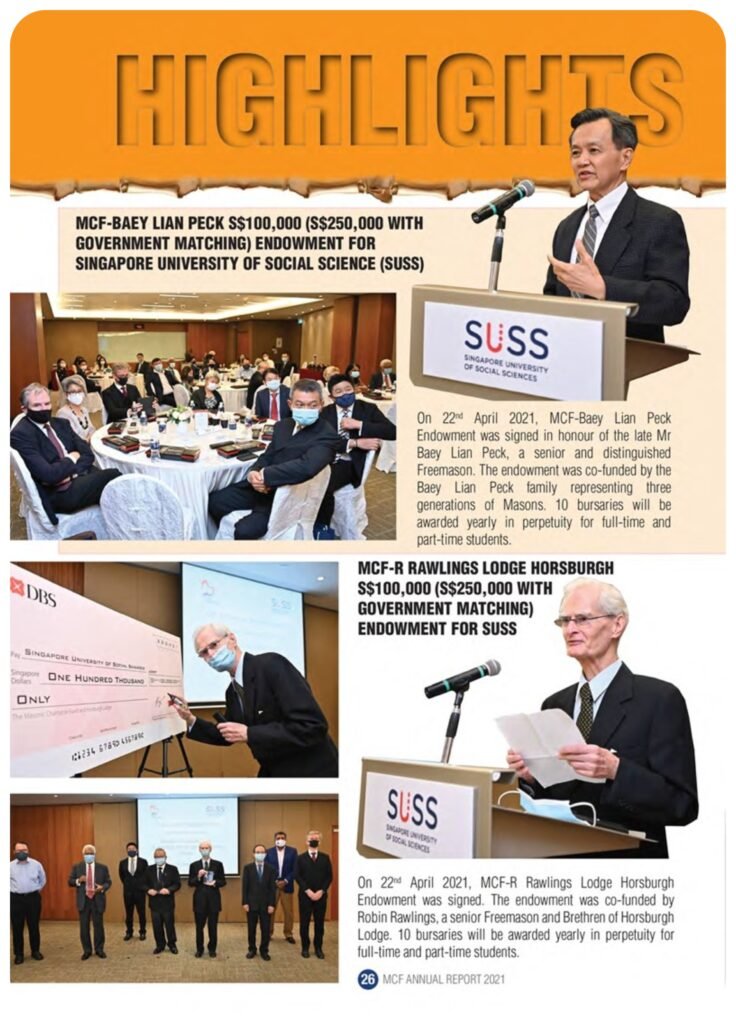 Each year, a total of 20 study funds will be distributed equally among full- and part-time students. The study grants are worth S$1,000 for full-time students and S$500 for part-time students who meet the following requirements:
• Monthly PCI of less than S$2,250
• Attain a cumulative CGPA of 2.0